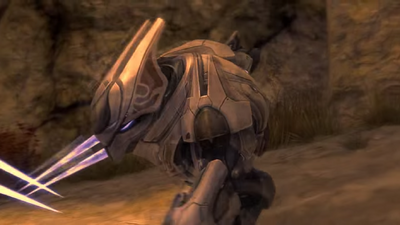 "you weak useless majors you aren't any better than the minors" Ukran to a major
Ukran is an ultra elite and is also abusive to Thel who is another ultra.
Island base
Edit
He lead the elites forces at the island.
Personality
Ukran is moody, mean, and abusive to other elites such as Thel, or other minors and majors.
He tells a minor elite to give him a fuel rod cannon, that Firelight had entrusted to the minor elite.