Are we even worthy of such a power?
Kalos is a Sangheili in rise of the spartans.
Kalos
250px


Armor

Spec Ops

Species

Sangheili

Fraction

Covenant,later White Lance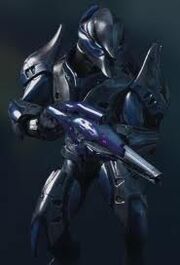 Biography
Edit
Kalos is a spec ops that is a loyal solder to the Covenant, he is an exceptional spy. He is also a member of the White Lance.
Kalos has fought many battles on Halo. He led the forces at the Highlands alongside Sahjook, he also spied on and confronted Raptor on the island about his dealings with the humans.
Ad blocker interference detected!
Wikia is a free-to-use site that makes money from advertising. We have a modified experience for viewers using ad blockers

Wikia is not accessible if you've made further modifications. Remove the custom ad blocker rule(s) and the page will load as expected.